Many apps record caffeine, but most never learn about you and your habits. What if your caffeine tracker were smarter?
One-tap logging of your most-frequent sources
Logging via voice with Siri shortcuts
Intelligent reminders to keep you on track
New insights into your caffeine routine with charts
Analysis of data tracked with your favorite sleep tracker
Integration with HealthKit, for secure data storage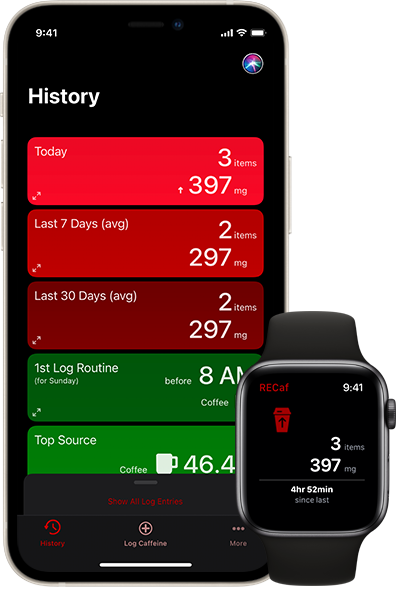 "The app does a remarkable job wringing the friction out of tracking caffeine, making it an excellent example of the benefits of using a narrowly-focused utility to get the best possible user experience."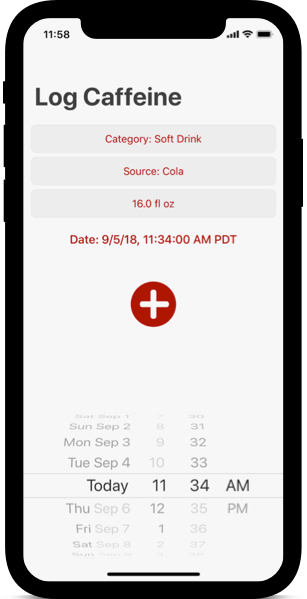 Log custom items at specified times with just a few taps.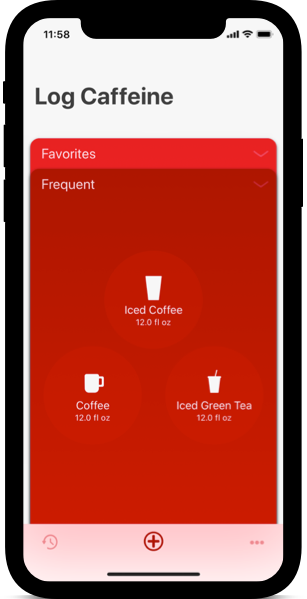 Log frequent items with one tap from the Frequent tab.
Log directly from helpful reminder notifications.
Fully customize the Source List to fit your needs.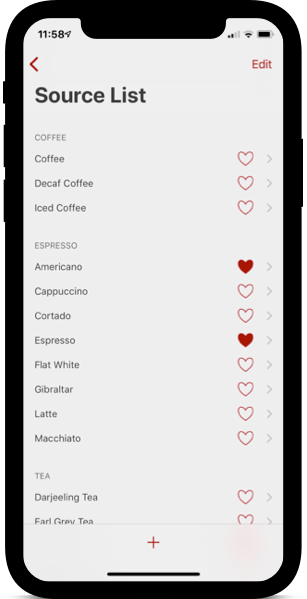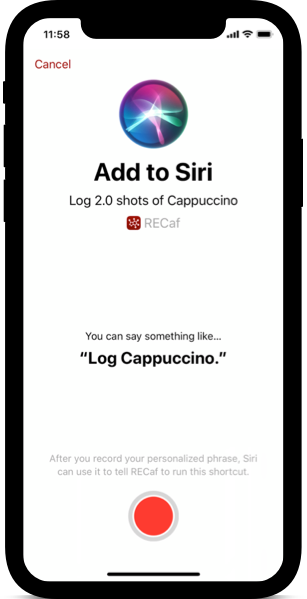 Log with your voice, so you don't even have to open the app.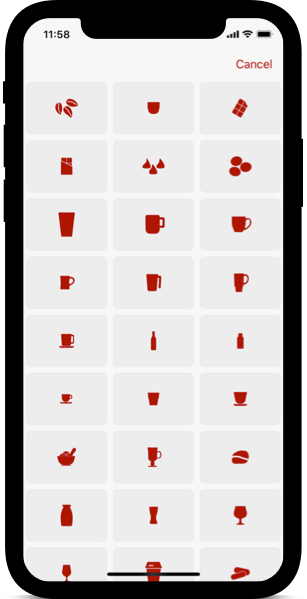 Track any caffeine source — it's not just about coffee.